IAn efficient choice for small to mid-sized facilities, the Honeywell Farenhyt Series Black IFP-75 is an intelligent analog/addressable fire alarm panel with a maximum of 75 points per panel. The IFP-75 is an easy-to-maintain and highly reliable system with low operating costs.
Unobtrusive design with choice of product color (red or black)
Easy to install and operate
Network support for up to 32 Sites
Built-in support for up to 75 IDP/SK detectors and 75 IDP/SK modules or 75 SD SLC devices
Four line LCD display with 40 characters per line
Can be surface or flush mounted
Built in USB interface for programming
Programmable date setting for Daylight Saving Time
JumpStart AutoProgramming® feature for easy programming
Built-in dual phone line, digital alarm communicator/ transmitter (DACT), IP or optional cellular technologies
Lower installation and equipment expenses
Network card allows copper network connection with a multi-mode or single-mode fiber connection option
Firmware can be upgraded in the field
Compatible with SWIFT wireless devices for challenging wiring applications
Supports Class B (Style 4) and Class A (Style 6 or Style 7 configuration for SLC, and SBUS
Built in synchronization for appliances from AMSECO, Gentex®, System Sensor®, and Wheelock
Reports events to central station by point or by zone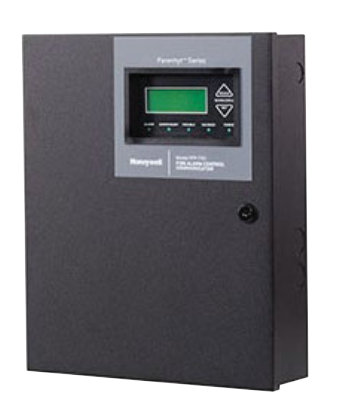 LOCATION
121 Independence Ln.
Chalfont, PA 18914
OFFICE Hours
M-F: 8:00 am – 5:00 pm