E3 Series Combined Fire and MNS System
The Gamewell-FCI, E3 Series® Broadband Emergency Voice Evacuation System and the E3 Series Broadband Networked Fire Alarm System can be combined on the common network to form a combination Fire and Mass Notification (MNS) System in accordance with the NFPA and UL Standard UL2572 requirements.
Listed under ANSI/UL® Standard UL2572 for Mass Notification.
Listed under ANSI/UL Standard 864, 9th Edition..
IBC Seismic Certified.
Offers the Base Platform for the Emergency Communications System.
Provides true, seamless and scalable integration for Fire and Mass Notification that is configured applying the E3 Series building blocks using up to 122 nodes.
Includes a cost-effective, supervised, "Style 7" network wiring using a single pair of wire or fiber-optics at 625K baud.
Contains a compact, Local Operating Console (LOC) that is designed for installation in lobbies, doorways and hallways allowing quick access to do the following:

Broadcast MNS announcements.
View the System Status messages.

Designed with a user-friendly, color touchscreen display that provides all Fire and MNS Events at all locations.
Installs a simple configuration of multiple LOCs with expandability from 16 to 64 programmable switches for status, message activation and control.
Uses fully supervised wiring outputs for outstanding protection.
Broadcasts a digital, audio, resonant sound to meet the intelligibility requirements.
Supports each audio node with up to 150 watts of audio power, provided by three, 50 watt amplifiers in addition to providing 50 watts of standby power.
Stores distributed, digital message storage at each audio amplifier location for maximum survivability.
Applies Advanced Boolean Logic programming to reduce equipment costs by providing software solutions to complex configurations using the following devices.

Timers
Sequencing
Schedulers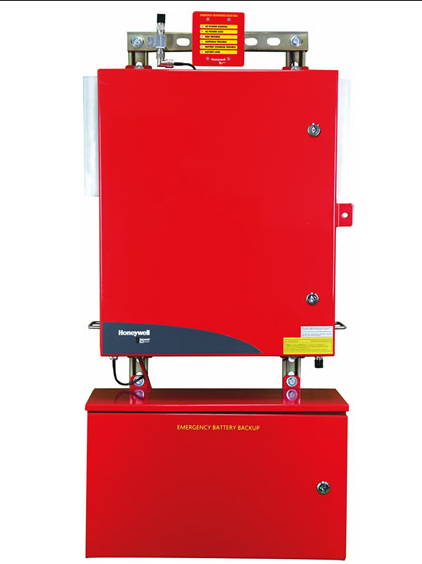 LOCATION
121 Independence Ln.
Chalfont, PA 18914
OFFICE Hours
M-F: 8:00 am – 5:00 pm