Farenhty Class B Bi-Directional Amplifier

Farenhyt Class B BDAs are high gain, high power band-selective signal boosters/bi-directional amplifiers that can be designed and customized to meet all public safety frequency band ranges. It is intended to provide reliable two-way radio signal coverage inside buildings, tunnels and other structures. The band selective design delivers a reliable performance in even the most challenging RF environments. They have been tested and evaluated in accordance with UL2524 requirements for In-building 2-Way Emergency Radio Communication Enhancement Systems, NFPA and IBC/IFC standards compliance—making it the best choice for public safety and other mission-critical applications.
Single portfolio to meet any application across US with all Public Safety frequency bands supported, various models available for UHF, VHF,700MHz, 800 MHz and multi-band
Specifiable Offering – All-inclusive and fully-integrated BDA with UL2524 In-building 2-Way Emergency Radio Communication Enhancement Systems listing, NFPA 72 2010 Edition,CSFM listing, NFPA 1221 2016 Edition and IFC 2018 compliance
Built-In Farenhyt Addressable Monitor Modules saves wiring and installation cost – integrate to Farenhyt's SLC loop for monitoring of the BDA at the fire alarm control panel
Compact size and weight supports easier installation and saves premium space in a 2-hour rated room
Better Service diagnostics with LED indication for signal level and LCD display for BDA/PSU status
NEMA 4 Type (UL Type-4) Approved Equipment Enclosure and NEMA 3R Type (UL Type-3R) Approved Battery Enclosure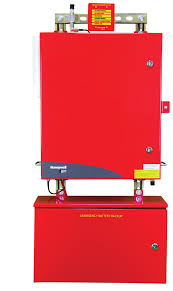 LOCATION
121 Independence Ln.
Chalfont, PA 18914
OFFICE Hours
M-F: 8:00 am – 5:00 pm