The 7075 Series is a compact, cost-effective, analog addressable fire alarm control panel, capable of supporting up to 75 detectors and 75 modules, using Velociti protocol. The 7075 Series features a built-in dual-line digital and IP communicator, SWIFT wireless capability, and is compatible with Honeywell's cellular communication products. Compact and feature rich, the 7075 Series is the ideal system for small life safety applications.
Intuitive front panel programming
80 Character alphanumeric display
Built-in Digital and IP communicator
Built-in SWIFT Wireless capability
1x Signaling line circuit
75 Detectors / 75 Modules Velociti Protocol
2x Programmable NACs: 1A per circuit, or 2.5A Total
Multi-user level System access using 6-digit passwords
Available in Black or Red
RA-1000: Remote Annunciator
5880 – LED I/O Module
5824 – Serial / Parallel Printer Module
GFPS-6S – Intelligent Remote Power Supply
CELL-MOD – Cellular Communication Module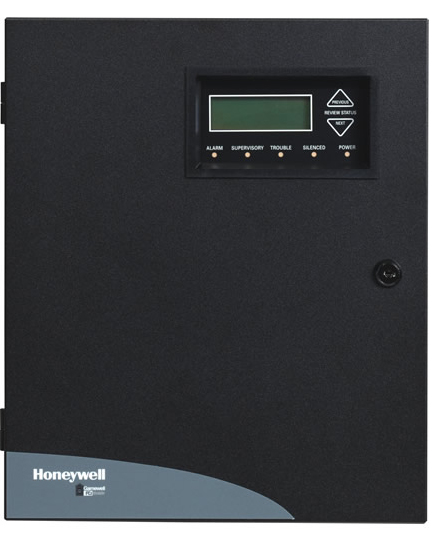 LOCATION
121 Independence Ln.
Chalfont, PA 18914
OFFICE Hours
M-F: 8:00 am – 5:00 pm